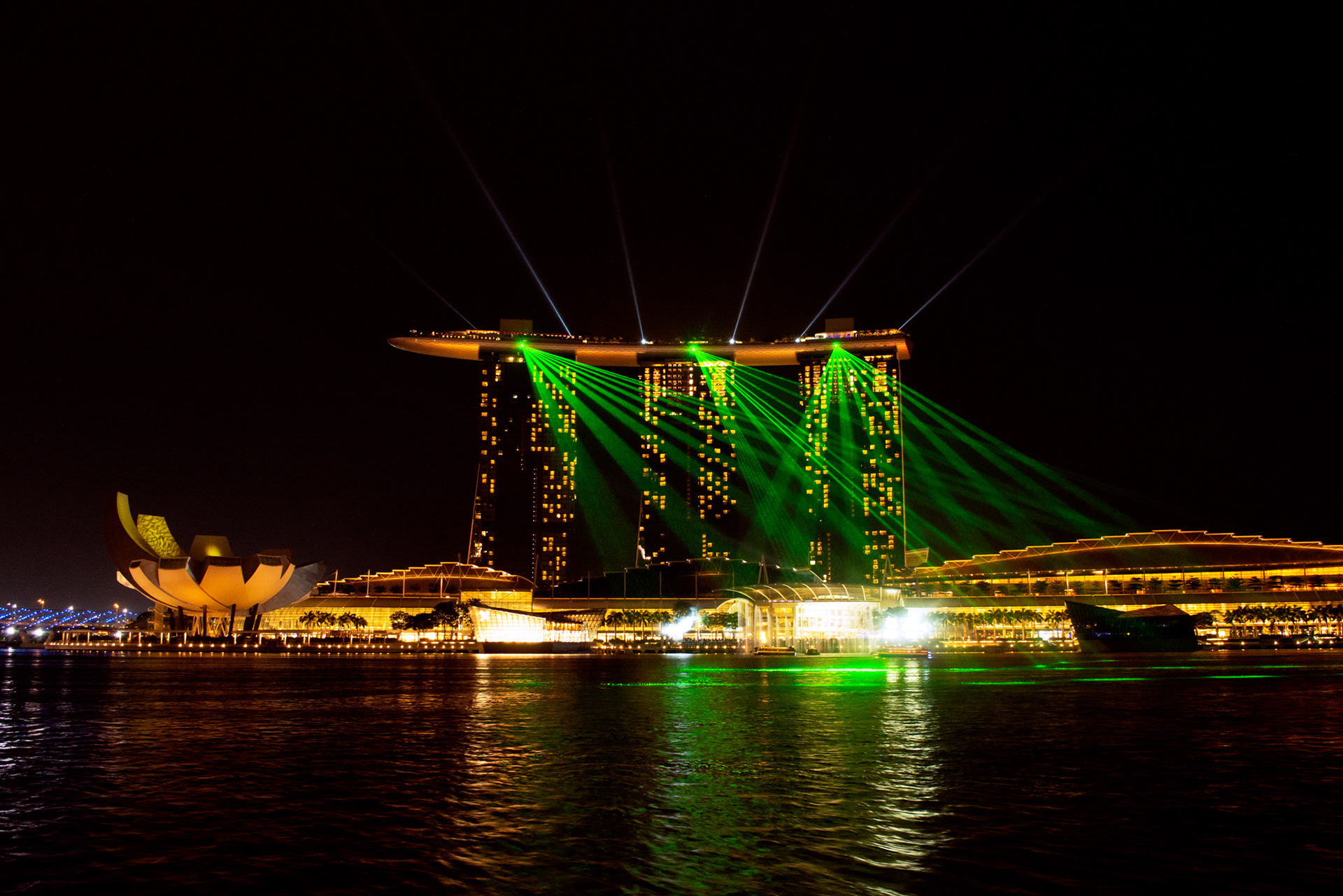 Between my first two stopovers when I began my travels, Singapore was my favourite, and despite the unbearable humid heat, I had a great time. I spent a busy four days exploring in and around the city, so much so that after the four days my feet and knees, yes knees, couldn't face another day of walking.
During my time in Singapore I visited all the must-do's like Marina Bay Sands, Gardens by the Bay, China Town, Little India, Singapore Zoo and the Botanical Gardens. All of which are great, if not a little touristy.
Now I'm a sucker for gardens so I spent several hours wondering around the beautiful Botanical Gardens and visiting the Orchid Garden, which is stunning, and definitely worth it. I even witnessed a wedding photoshoot, which I noted down for future preference. A girl can dream!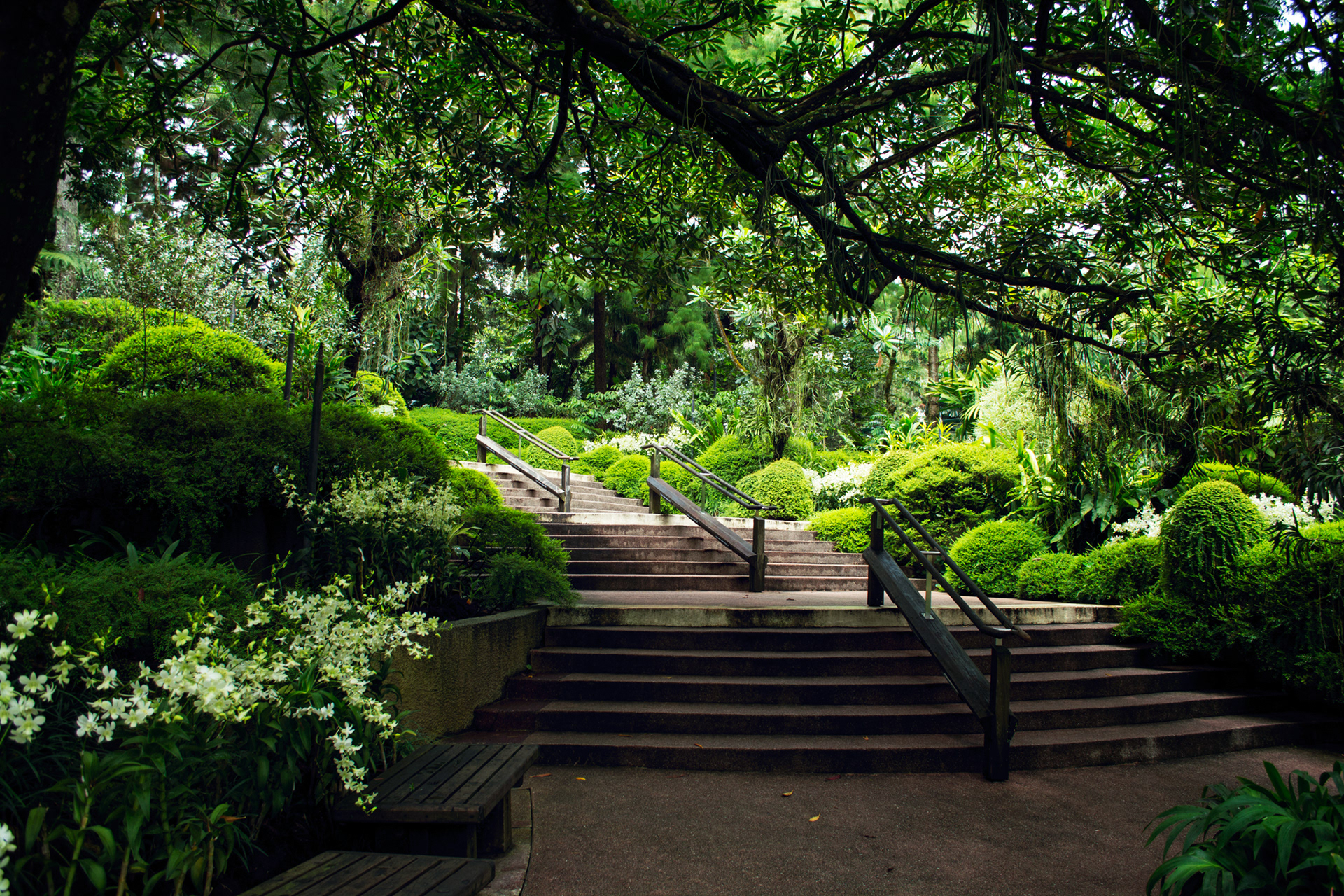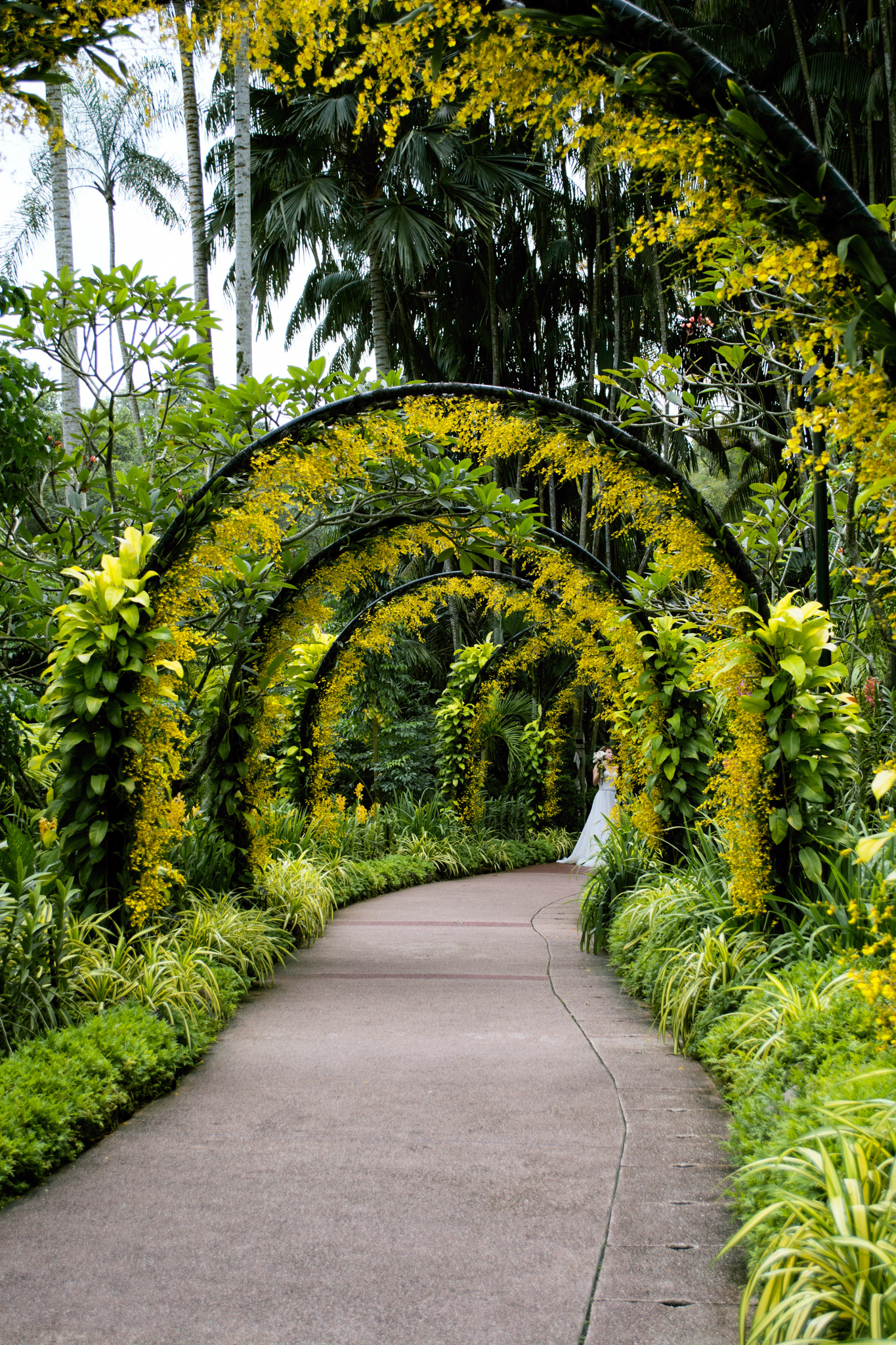 I also ventured around China Town and Little India, using the very efficient underground system of Singapore. I would like to also point out, that you'll never take a train cleaner than the ones in Singapore. Honestly England should take note.
I spent more time in China Town admittedly than Little India, the latte not quite as busy. I walked along both sides of the street peering into small clothing and gift shops. It was during this moment, while browsing through the different patterned hippie clothing that a lady called Regina made a friendly comment about me being too young to be looking at this type of clothing. I laughed nervously and continued browsing, not thinking much of it. However a little later I bumped into her again, she then offered to show me around, only one place lead to the next and I ended up having a very adventurous day with a stranger and new friend.
I continued to pinch myself throughout most of the afternoon as I followed Regina around China Town and the city aimlessly, looking and listening to everything she pointed out.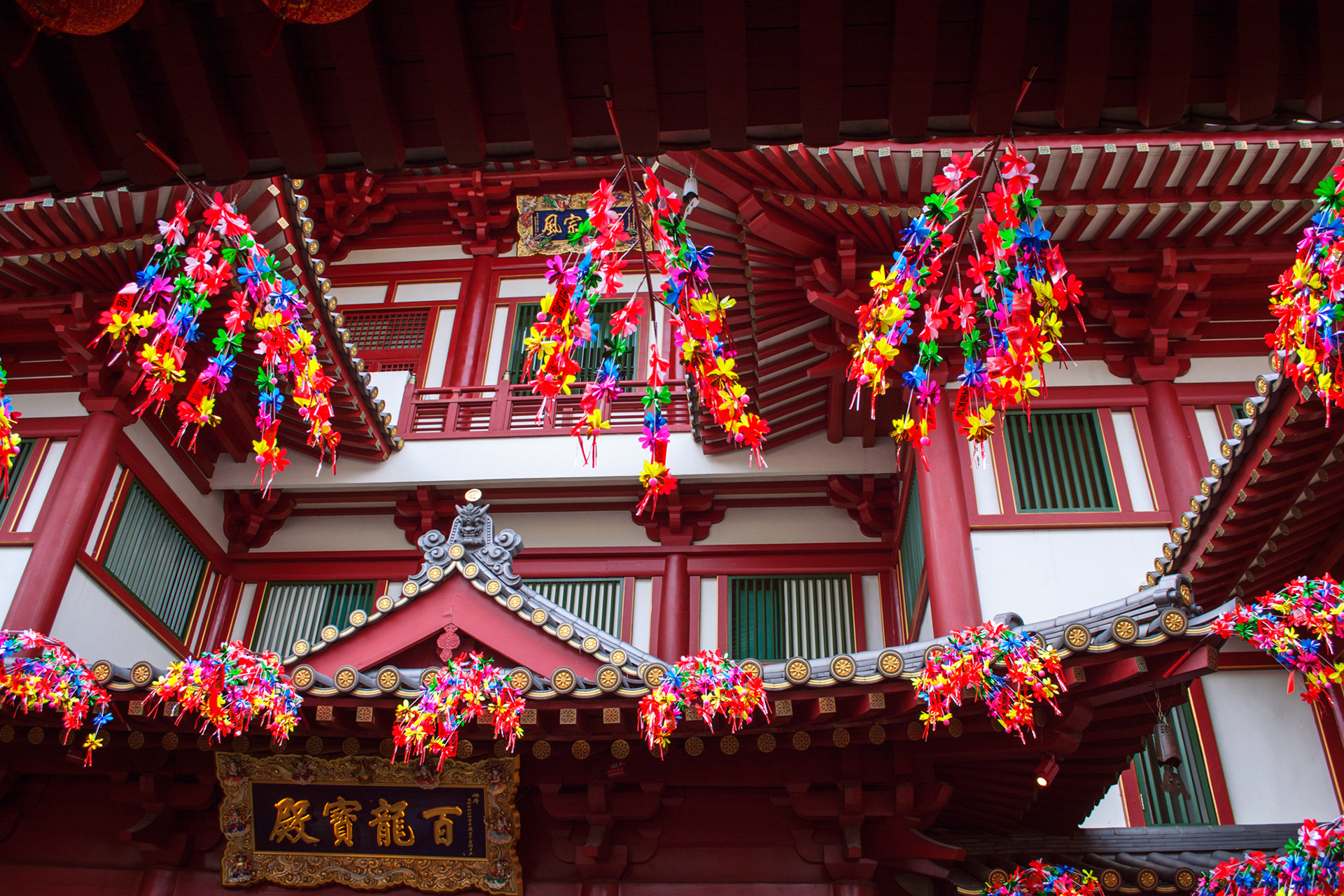 One of the highlights of this day was visiting the temples, I know for certain that this wouldn't have been something I'd have done if I hadn't had my very own local tour guide to show me (at least) three of the best temples. I'm not one for museums, I'm simply not patient enough to read all the details (yes shame on me), I'm more of a visual learner. I'm in and out of Museums quickly, which is why a Temple wasn't on the top of my to-do list. However I'm very glad I got to experience the temples this way, they are truly mesmerising, the attention to detail is beautiful and in one particular temple Regina explained to me the fortune stick prediction process.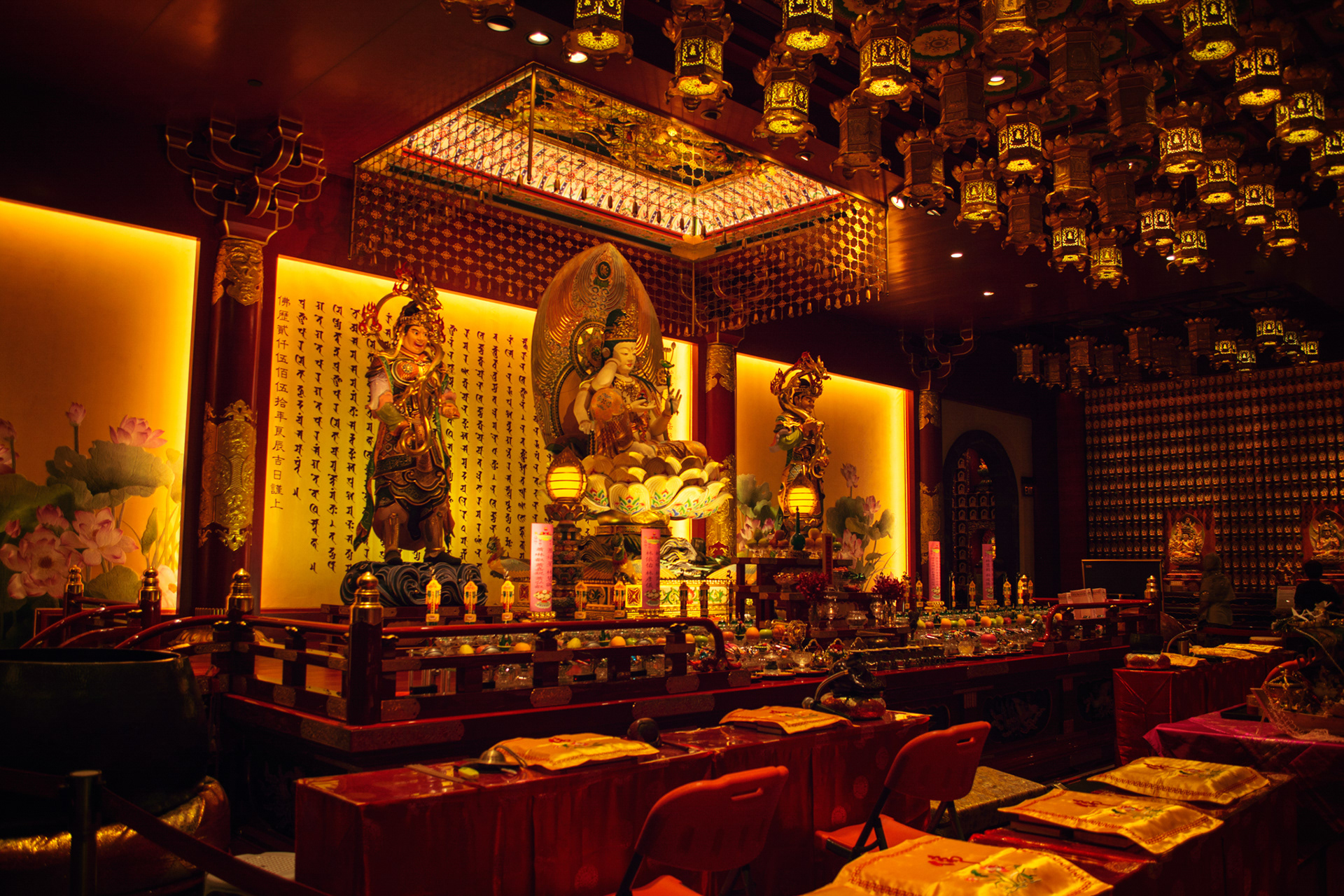 I of course didn't have a clue what she was explaining to me and failed miserably with my attempt at the very simple process. The process involves you asking the goddess a question and then shaking a cylinder of bamboo sticks, each one with a number, the first stick to hit the floor is, after validation, your answer. You take the stick to a counter to receive your fortune. If I remember rightly I asked if I'd find love, and the prediction probably translated to absolutely not haha.
I've also a claim to fame, after posing for a photo with a famous monk, as Regina insisted I do so after his surprise appearance.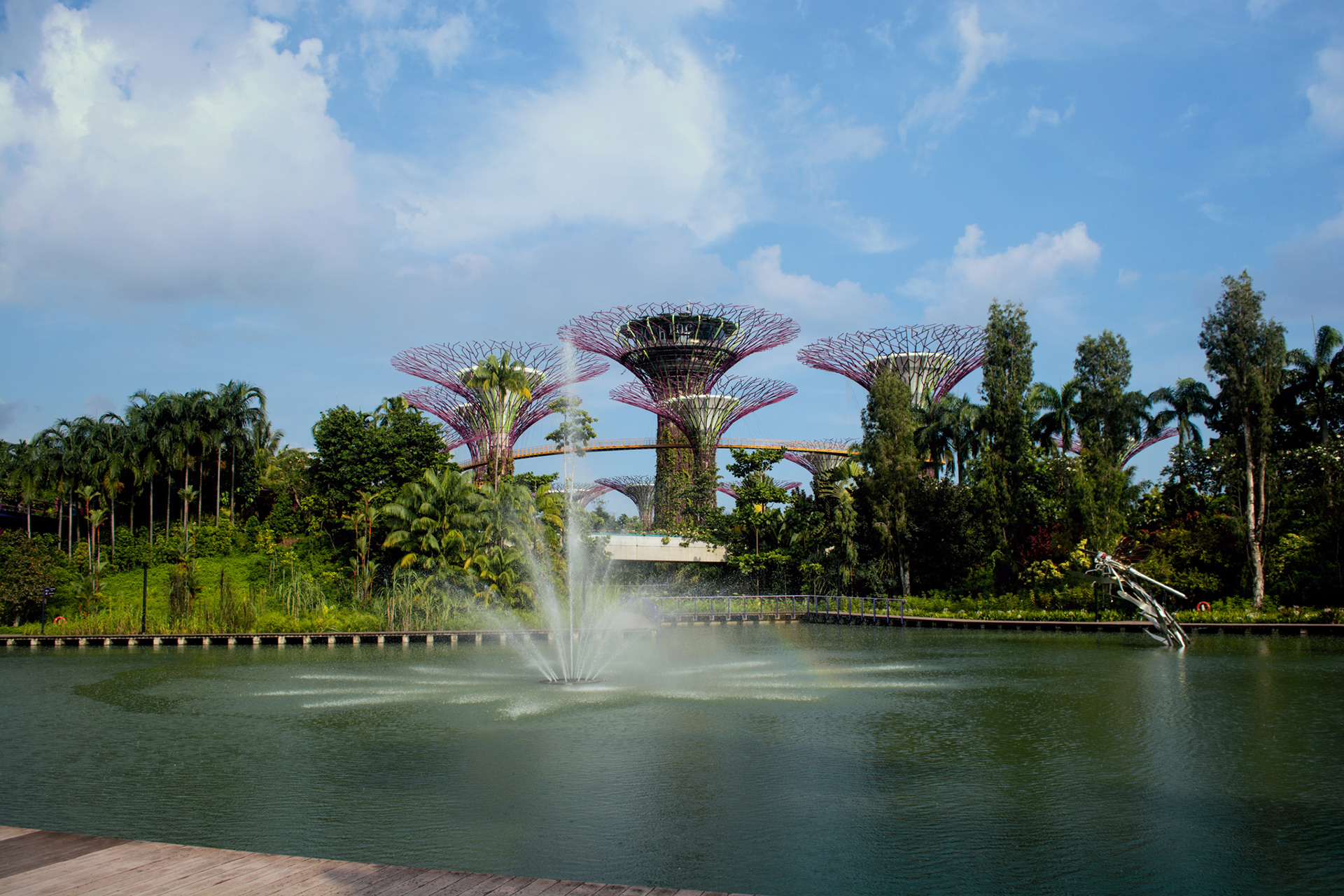 Another highlight was my food tasting experience, an aspect of Singapore I was really keen to explore. There are lots of food courts around Singapore, and I really had no idea where to begin and what was safe. However with the trusted guidance from my new local friend I had myself a multiple course tasting session. Regina promised me the best of the best and I surprisingly loved all the dishes I tried. They consisted of different variations of noodles and rice, and I even tried some snack/dessert options, commonly referred to as Kueh. I enjoyed both Wanton Noodles and Hokkien Prawn Rice, and despite the first being spicy I would say it was my favourite of the two.
These two experiences may be some of my favourites but if I'm honest the entire day was the highlight of my trip, and I couldn't have thanked Regina more for taking the time, on her day off, to show a clueless backpacker around, something I'll never forget. It's wonderful to know that their are kind and humble people all around the world, an inspiration to us all.
Another must-see in Singapore is the Light and Water show, put on every evening from the Marina Bay Sands. It's free and although you can't watch both shows at the same time, I can definitely recommend the light show.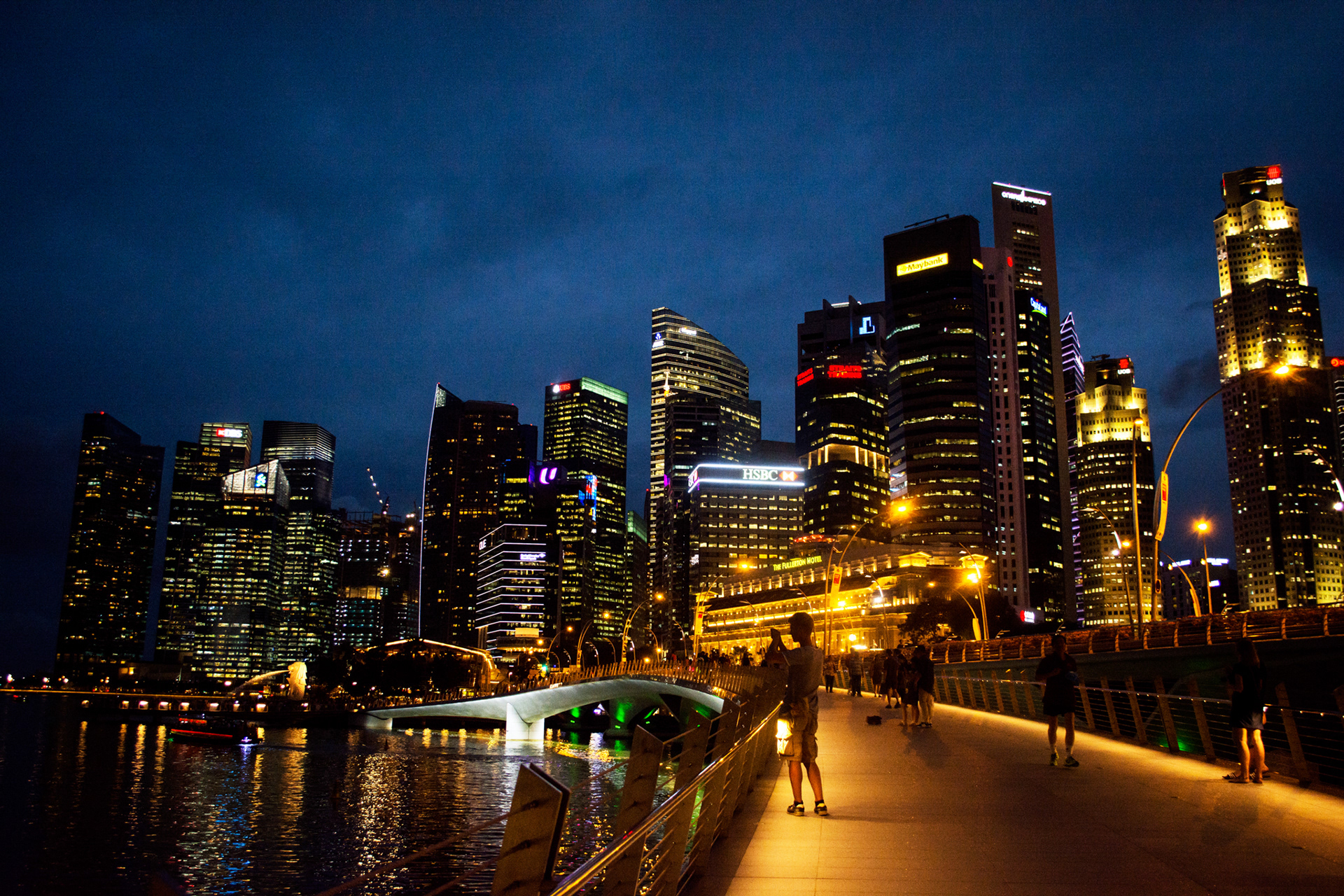 Singapore was a big and scary experience, but also wonderful and one I'll never forget. I hope maybe I'll be brave enough to explore more of Asia one day, because I'm sure Singapore is only a small part of what it has to offer.